Selling Cherries and Building Tech Companies July 1, 2019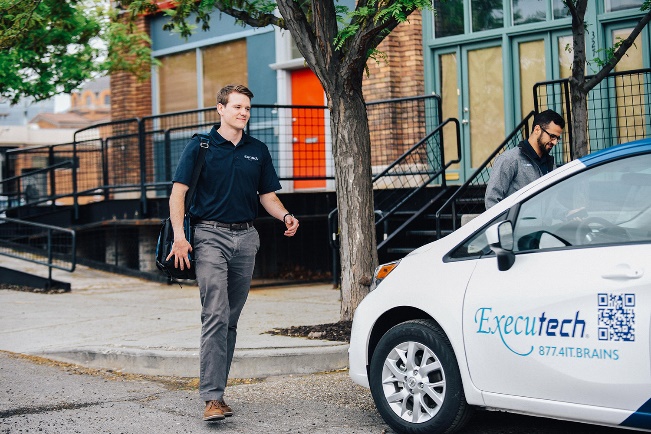 If you live anywhere in the Salt Lake valley you have probably seen those cute little "Executech" cars zipping on and off the freeway, along side streets and parked in front of businesses. They are everywhere, solving every possible IT and software issue you can imagine. Their technicians sometimes working around the clock to make sure that their customers have the job done right and on time. A couple of personal friends of mine work with Executech and it never ceases to amaze me the amount of effort that they put into getting things done the right way for customers. In short, these guys know what they are doing and do it right.
The result of all of this? Executech has become one of the largest, most successful tech support companies in Utah. Now with 150+ employees, operations in 5 states and revenues exceeding $20 million in 2018, they aren't going anywhere.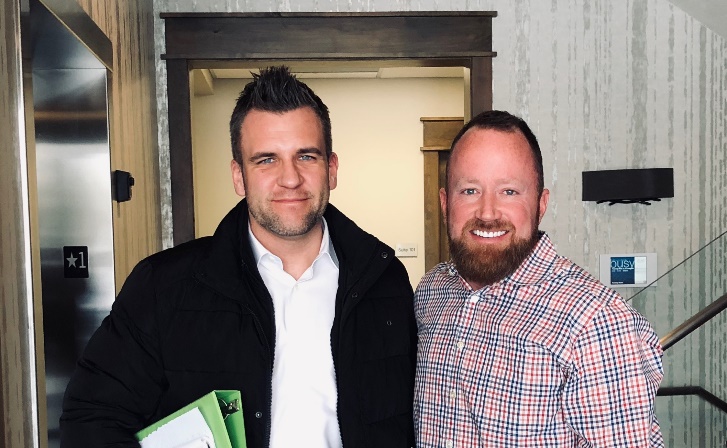 When I walked into the main Executech office to spend some time with the Founder of Executech, Eric Montague, I had a pretty good idea of what to expect; probably an extremely "techy" guy that loved computers, analytical, not extremely emotional, wearing khakis with a short sleeved white dress shirt and maybe even a pocket protector. You know.....a nerd. But within 5 seconds of shaking hands with Eric and sitting down to chat, I quickly learned that he was not even close to what I expected.
Some kids play sports when they are 9 years old, others video games. But for Eric Montague it meant going door to door with a wagon selling candles to the neighbors that his dad (an executive for Harmon's) helped him get from the store. After 3 years of that and deciding to lower his "inventory" cost, Eric opted to collect cherries from the family cherry tree, bag them up and make his rounds
once again with the neighbors. I couldn't help but laugh when Eric told me that he later found out that everyone knew that his cherries had worms in them. He chuckled and said "I was at a company party years later and an old neighbor of mine told me that but no one had the heart to tell me because they didn't want to discourage me."
Eric was different, an outsider. Although extremely smart, he had a hard time relating to the other kids, didn't have any friends and by the time he reached 8th grade decided that he wasn't a good fit for school. Fortunately, his principal at Union Middle School saw potential in him and told him that as long as he passed the tests, he wouldn't be required to attend the classes (they called this "educational release"). Eric took advantage of this opportunity to make his own way and got a job helping with the bird show at the local Tracy Aviary and eventually the Hogle Zoo; yes, you read that right. The bird show.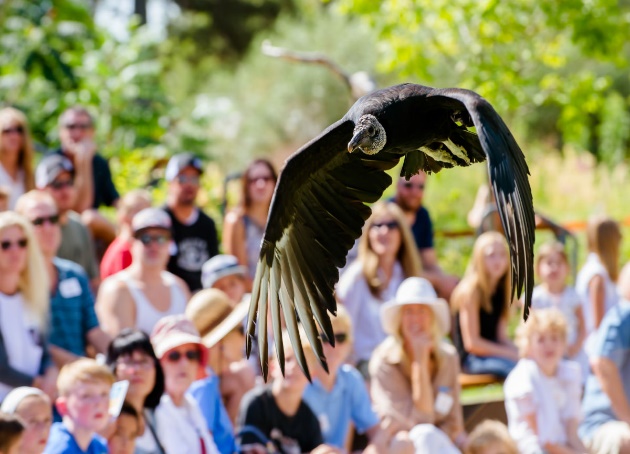 By the time he was 15, Eric was running the bird show completely on his own and quickly learned from the main bird show trainer the importance of doing things the right way. To accomplish this, every bird show was video taped and meticulously critiqued by his perfectionist trainer. This consistent process of taking action, reviewing and critiquing taught Eric to strive for constant improvement in his craft. What was Eric doing while perfecting his bird show? Sweeping the parking lot for his dad at Harmon's. His compensation for sweeping the lots for his dad was...in the words of his dad..."to learn how to work." In addition to this his dad required that he transfer to new stores every year in order to expose him to different people's management styles (he had yellers, talkers and even throwers).
A lot of people would view this kind of scrutiny and demand put on a 15 year old as extreme or even unnecessary. I know that this was my first thought as Eric explained his experience to me. My teens consisted of high school, playing in the band and working part time at Taco Bell for a whopping $5.80 an hour (all of which made me feel horribly overworked...poor millennial me). But for Eric it meant learning 2 critical skills that would help him build Executech into one of the most successful tech companies in Utah history: that there is no substitute for hard work and constantly pounding away on your craft is the only way to get better at it.
Eric looked up to and highly respected his uncle (who was a 3 star general in the military) and at the ripe old age of 18 Eric, was accepted into the Air Force Academy, Naval Academy as well as West Point Academy. He decided to go with the Air Force Academy with a plan to enjoy a career in the armed forces serving our country. However, shortly after being accepted into one of the most competitive military academies in the country (only a few applicants from each state are nominated by senators and congressmen each year) he had a complete change of heart and converted to the LDS faith, choosing to serve a 2 year mission for the church.
Upon returning from his mission Eric decided to study Mechanical engineering at the University of Utah on a full ride scholarship. Within 1 year at the U Eric was earning 6 figures helping other students repair and maintain their computers. At this point Eric was 21 and earning more than most college graduates and decided that it made more sense to go a different path; incorporating Executech in June of 1999.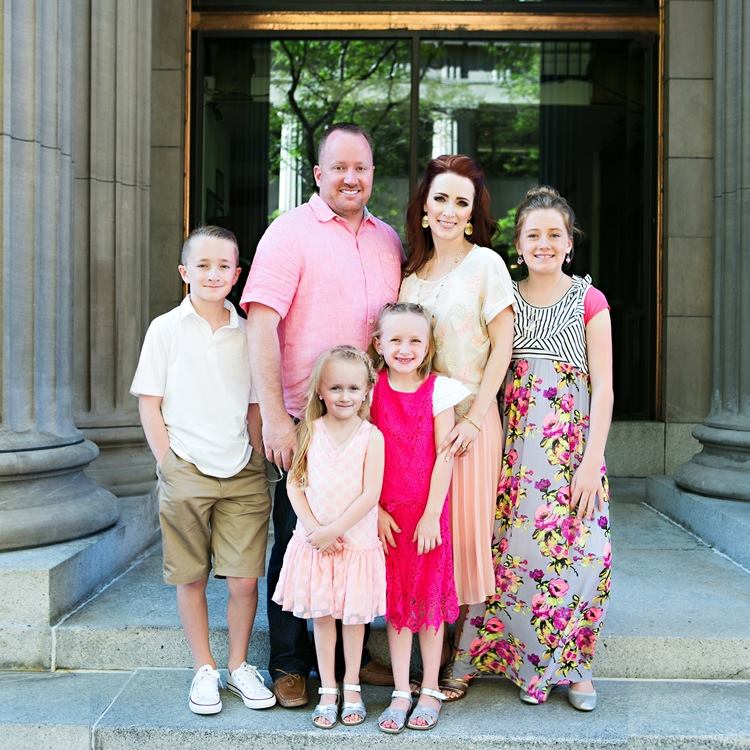 To say that Eric and his wife lived frugally and on a demanding schedule while building Executech and raising a family for the next 10 years would be an understatement. Eric worked 16 hour days (getting to the office by 4am and leaving around 8 or 9pm at night) didn't take a paycheck for the first year, raided their parent's food storage every week and even poached deer for extra food. In short, they sacrificed far more than most people are willing to sacrifice.
When I asked Eric what his advice was for a new entrepreneur thinking of starting a company he paused for a minute and simply said:
"I did it all for 10 years. I wore all of the hats, everything from sales to working in the field with customers to dealing with accounting. Every business owner needs working experience and to understand all of the roles. Every business owner also must have grit. You need grit because it is really hard. "
The result of all of this? Consistent 10% growth until 2009 when Executech experienced explosive growth (50 – 60% annually) until 2018, at which point Eric decided that it was time to sell the company and move onto other endeavors.
I asked "Was that strange for you? Going from 16 hour days and building this thing to selling it?"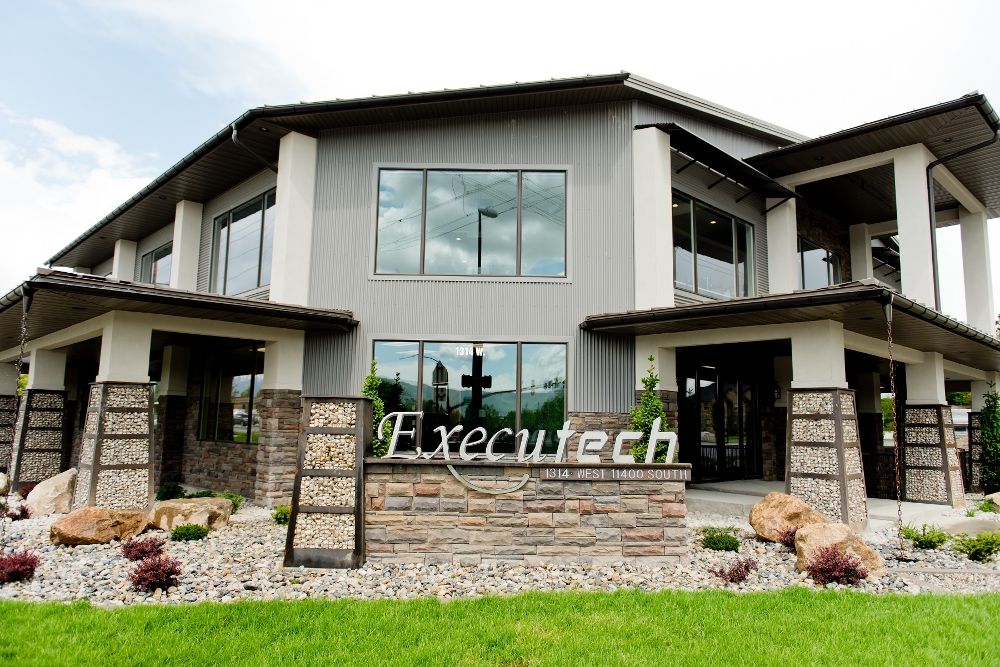 "Not at all, I realized that it was time. My greatest joy has been the people I work with and seeing them rewarded for all of their efforts" he said with a smile.
At this point in our conversation I had one burning question that I couldn't get out of my head; where does one go after a journey like this? From selling candles and cherries door to door, sweeping parking lots for no pay, running bird shows, getting into and then leaving the Air Force Academy, starting college, dropping out and then building one of the largest tech companies in Utah? If this was me what would I do next? When I asked Eric this his eyes lit up..
"Do you remember being 7 or 8 years old and being asked what you want to do when you grow up? Well, I wanted to be an American history teacher. So this fall I am going back to school to do it."
There are few people in my life that surprise me, but Eric is one of them. He is a true example of what hard work, dedication and sacrifice can achieve. But even more importantly, he is an example of someone that has chosen to live his life on his own terms and in his own way. I can't wait to call up Eric in a few years to find out how teaching has been going and what adventure he is going to pursue next.
The weather is supposed to be sunny this weekend; I think I will take my family to the bird show.
Executech IT Services
1314 W. 11400 S. South Jordan, UT 84095
(801)253-4541