Hitting Golf Balls For Swedish Fish July 1, 2019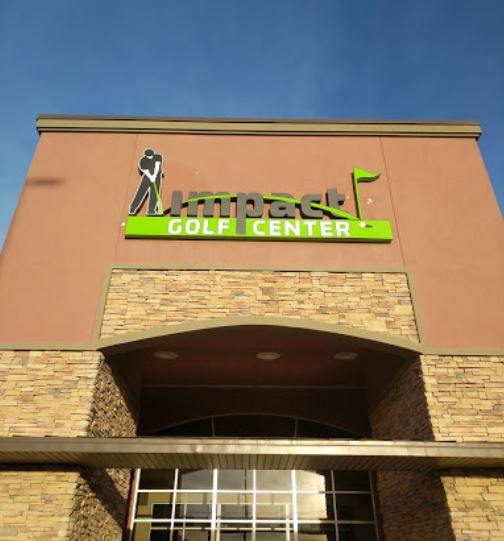 Some 8 year old kids spend their summers playing video games, others getting into mischief. But for Derek Fox; hitting wiffle balls across the yard into a hula hoop with an old set of golf clubs was a great way to spend a warm summer day. The reward for every ball landed in the hula hoop? $1 from Derek's dad; with which he would use to purchase 100 Swedish Fish at the local store.
Growing up in the small town of Henefer, Utah didn't allow many opportunities to get groups of guys together for team sports like football or basketball, but golf gave Derek something to practice any time on his own. Derek's dad took notice and decided to join him in the yard; hitting the balls back to him. No one in Derek's family; least of all his dad would have guessed that this summer activity would eventually lead to a life-long passion and successful career in Golf; but it did.
After beginning to compete at age 12, playing on teams throughout high school, and competing in college at Weber State University, Derek eventually stepped foot into the Pro Arena for 10 years. The result of all of this...Derek realized that there was a need for golfers to do what he knew they all wanted to do; improve their golf game.
When I asked Derek what the biggest mistake was that golfers were making, he simply replied, "working harder vs smarter."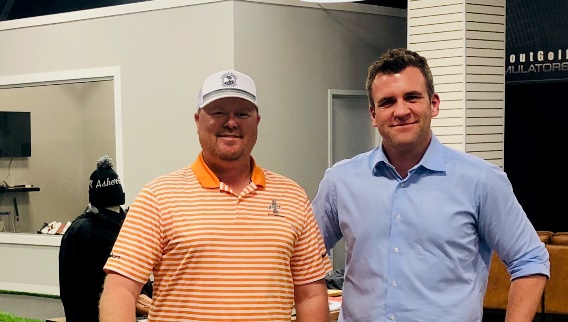 I personally bought my first set of golf clubs from Derek's facility, Impact Golf in Draper, Utah 2 years ago. After taking a lesson from my friend and client, Jordan Bloxham (who helped get Impact Golf off the ground 5 years ago) I learned more in an hour, analyzing my swing on one of their cutting-edge simulators and following instruction from Jordan, than I have in years of asking buddies for advice or just trying to wing it. Although I am still a beginner and have a long way to go until I hit the PGA tour, my golf game has gotten better, along with the games of thousands of golfers thanks to Impact Golf. These guys know that every golfer has their own, unique swing and that with the wrong equipment, the game becomes far more difficult. In other words; even if you are a great skier, the wrong set of skis will make it really difficult to fly down the slopes.
Everyone from high schoolers to CEO'S to presidents of countries enjoy playing Golf. It is the only game I know of that is friendly to all levels of athletic ability and ages. Multi-million-dollar deals are agreed to on the course, old buddies meet up on a Saturday to play a round, kids bond with their parents learning how to play and elderly men and women chat about life while playing 18 holes. But above all else; everyone that plays golf has one thing in common; they want to improve their game.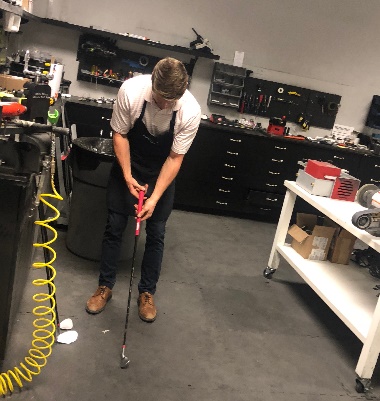 What sets Impact Golf apart from other facilities? Derek calls it "The Tripod." They provide custom club fittings, golf i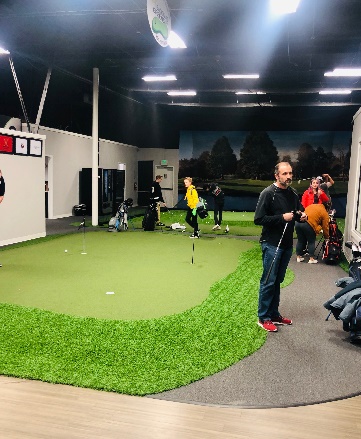 nstruction and of course the practice facility. Impact Golf is the only facility in the area that custom builds their clubs in house to the exact specifications that a golfer needs to maximize their success on the course. Due to this customization, cutting edge simulator technology, short game facility and expert instruction from their staff; Impact Golf was ranked in U.S. Golf Magazine as one of the top 25 fitters in the country, no easy thing to do. Want to play the world-famous course at Pebble Beach? No problem; it is one of the 50 courses on their simulators.
Most people dream of turning their hobby into a business; Derek is proof that this can actually be done. Whether he is playing his favorite course in the U.S at Cypress Point in Monterey, California or his favorite local spot at Victory Ranch, Utah, Derek is committed to doing what he enjoys the most...watching people's games improve.
Whether you are an 8-year-old trying to hit golf balls into a hula hoop for Swedish Fish or a Pro trying to win that next championship; your game will improve with Impact Golf; I know mine has.
Impact Golf
12101 S. Factory Outlet #105
Draper, UT
84020